Top 10 Tips To Help Students Get Back On Track At School
Being a student during the most recent global pandemic has undoubtedly been a struggle, with attending school being put on hold and lessons being cancelled as a result. However, now things are looking brighter, students have the opportunity to catch up on precious study and revision time that they missed out on because of Covid-19. To that end, we assess ten top tips to help students get back on track at school in this article. From online tutoring to self-organisation to effective goal setting, there are a number of factors to consider when devising a plan to get your studies back on track.
1.) Enlist The Help Of An Online Tutor
At the very top of our list is enlisting the assistance of a fully qualified and experienced online tutor. Acquiring the help of an online tutor will provide you with all the tools and resources needed to make up for lost time. Regardless of the subject you have fallen behind in, whether it be English Literature or Biology for example, a dedicated online tutor can help you reach the levels that you were aiming for before the pandemic hit. Students that receive extra educational guidance out of school hours are best placed to succeed when key pieces of coursework or exams come around. Finding a tutor via Tutorspot is quick and straightforward, with our three step process:
Use the search tutors page to choose whether you're looking for in-person or online tutoring, the subject you're studying and the level.
Communicate with our tutors using the direct messaging functionality. By using this system, you can pose any questions you may have to any prospective tutors and assess whether it is a good fit.
Once you've found the right tutor for you, book and pay easily on the Tutorspot website. Payments are automatically taken after each session, so you don't have to worry about putting in payment details after every session.
2.) Set A Sufficient Yet Realistic Study Schedule
It's great, as a student, that you are able to attend school again and learn from your teachers face-to-face. But when it comes to putting in the hours out of school time, we suggest that you create a study schedule to help you make sure you're putting in the required hours. Your study schedule needs to be sufficient in the sense that you need to factor in enough hours for it to have an impact on your grades, yet it also needs to be realistic.
The schedule needs to be achievable and you should account for other aspects of your life taking up time too, such as extra curricular activities and spending time with friends and family. Not only should your study schedule be well thought through in terms of time allocated, but it should also be tailored to your individual requirements in terms of subject matters covered.
Assign more time to the areas you are further behind on and work towards getting back on track across all study areas. Our online tutors – whether a Maths tutor, Science tutor or any other type of Tutorspot tutor – can help you devise and stick to a study schedule that is bespoke to your individual learning requirements.
3.) Create A Downtime Schedule
Just as setting a study and revision schedule is pivotal to succeeding in education, setting limits when it comes to downtime is equally as important. Whether it's watching Netflix, playing video games, socialising with friends or attending sport practice, set time aside for yourself. Over indulging in your free time can lead to you neglecting your study timetable which, in turn, could have a negative impact on your grades.
4.) Develop Concentration
Leading off the back of the last point – creating a downtime schedule – it is crucial to ensure that you develop the ability to concentrate for longer periods of time, to help you make the most out of your study schedule. Turning off electronic devices in order to resist the temptation of picking them up and creating a dedicated study zone with just the requisite materials are two ways in which you can develop concentration throughout your study programme. If you remove any possible distractions, you set yourself up for a productive study period!
5.) Learn With A Friend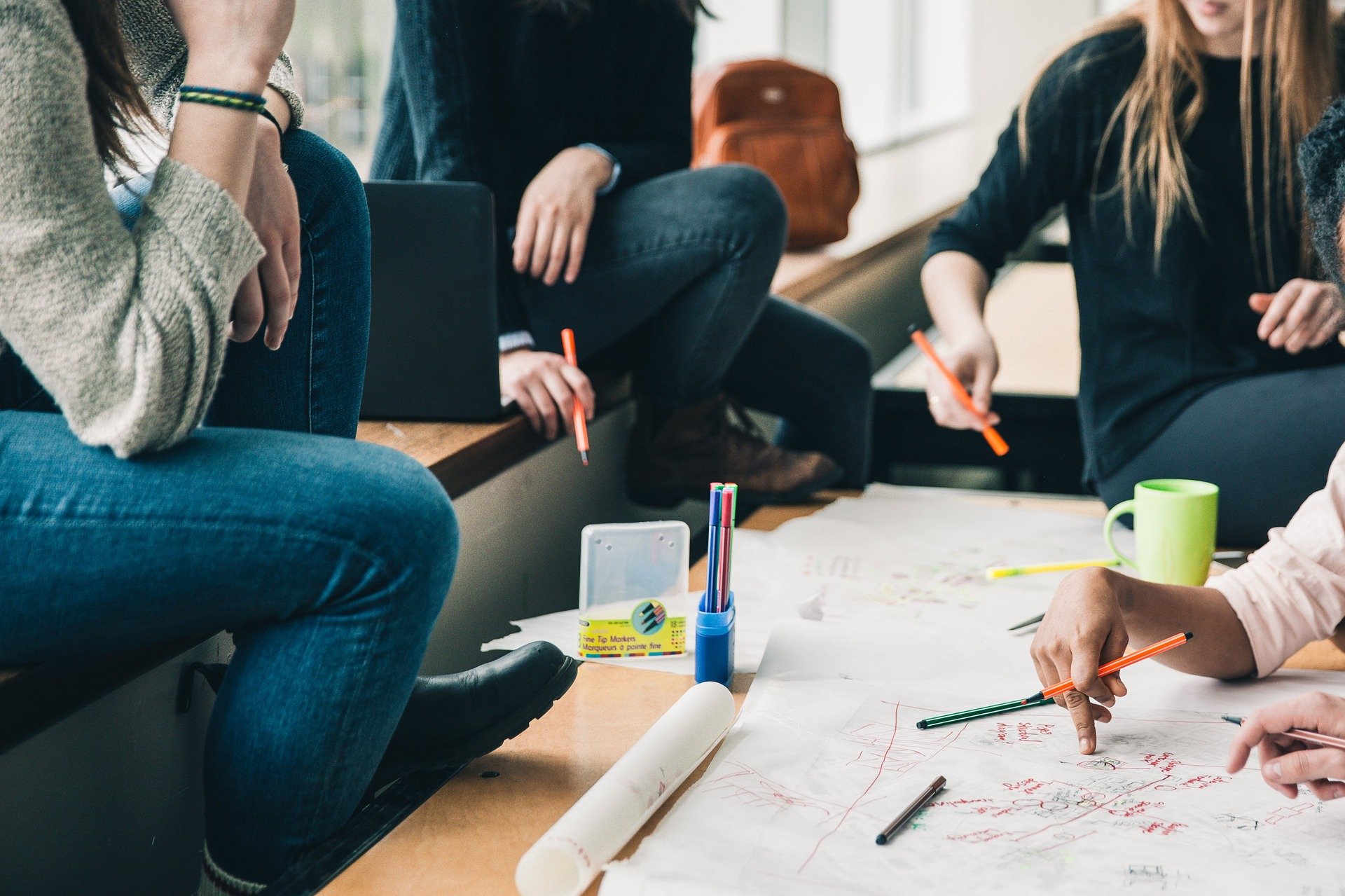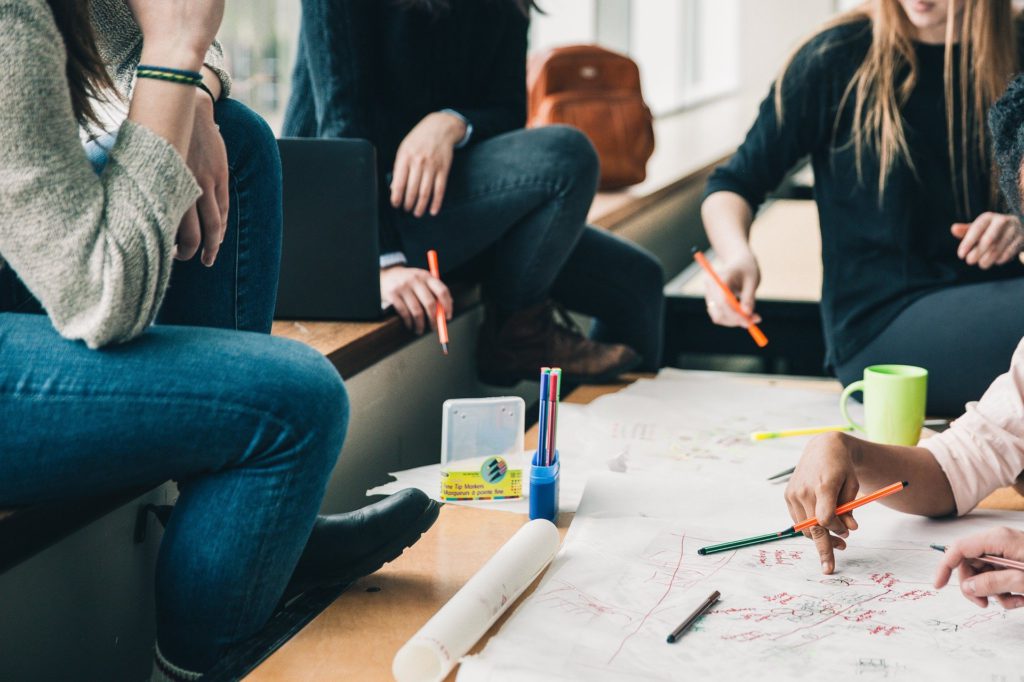 You and a close friend are most likely studying the same subjects, particularly if you're studying at KS3 and GCSE level. Learning with a friend from time to time can provide a welcomed break from your normal study and revision routine. Together you could work through challenging concepts or subject matters, share your studying techniques, exchange revision notes and review each other's progress to this point.
Just make sure that you are both committed to learning from each other and studying, otherwise you are at risk of digressing and not getting anything out of the session! In addition, you may also wish to have online lessons with one of our online tutors and a friend, if you find that you benefit more from group learning. If you wish to find a tutor that can teach both you and your friend(s), request a tutor.
6.) Set Effective Goals
At the end of the day, you are the one who is in charge of making the most out of your education. With this in mind, effective goal setting is paramount to help you strive for success. You should have a clear end goal in mind when it comes to achieving the grades you want and setting yourself up for eventually landing the job you want. To give yourself the best chance of reaching this target, we advise setting micro goals along the way.
So, consider setting goals at regular intervals and assess whether you are reaching them along the way or what you need to do differently to align yourself with your bigger objectives. Setting goals efficiently in the short and long term will ensure you stay on track to achieving your potential.
7.) Rethink Organisation
Organisation is the key to success and having a routine that you can stick to will invariably make your study time a lot more effective in the long-run. Alongside your online tutoring sessions, creating a schedule outside of the classroom environment will ensure you stay on track to achieve your goals. Of course, heading back to school will encourage you to regain your daily routine, but you also need to consider a study routine outside of school time.
We advise putting a structure in place, which revolves around your study schedule and downtime, to make sure you are getting the balance right when you return home from school. In terms of your study schedule itself, you can be organised mentally writing everything down and having concise revision notes to refer to. You can also be physically organised by ensuring your surroundings are conducive to learning and development.
8.) Ask For Extra Assignments Or Assessments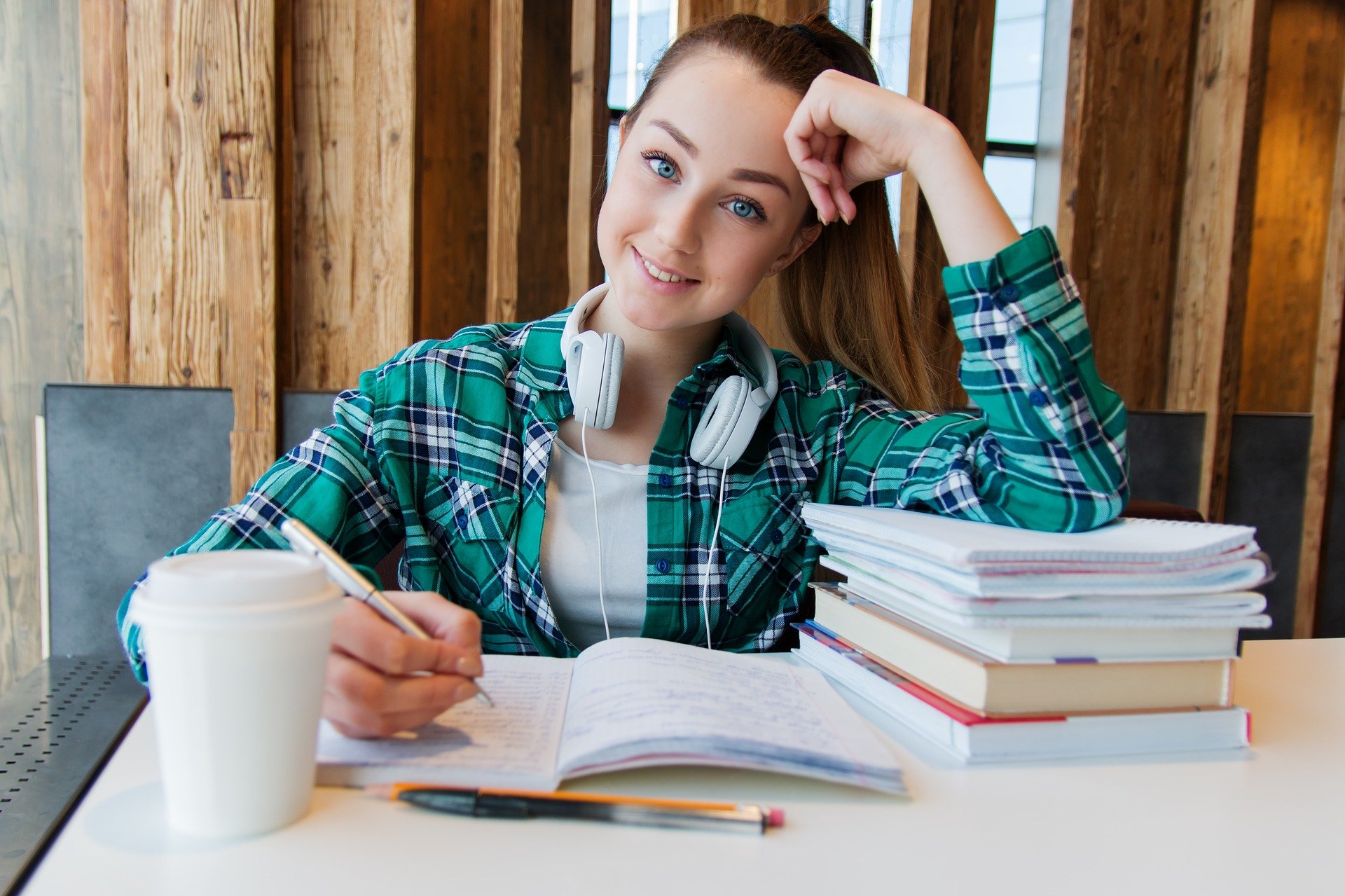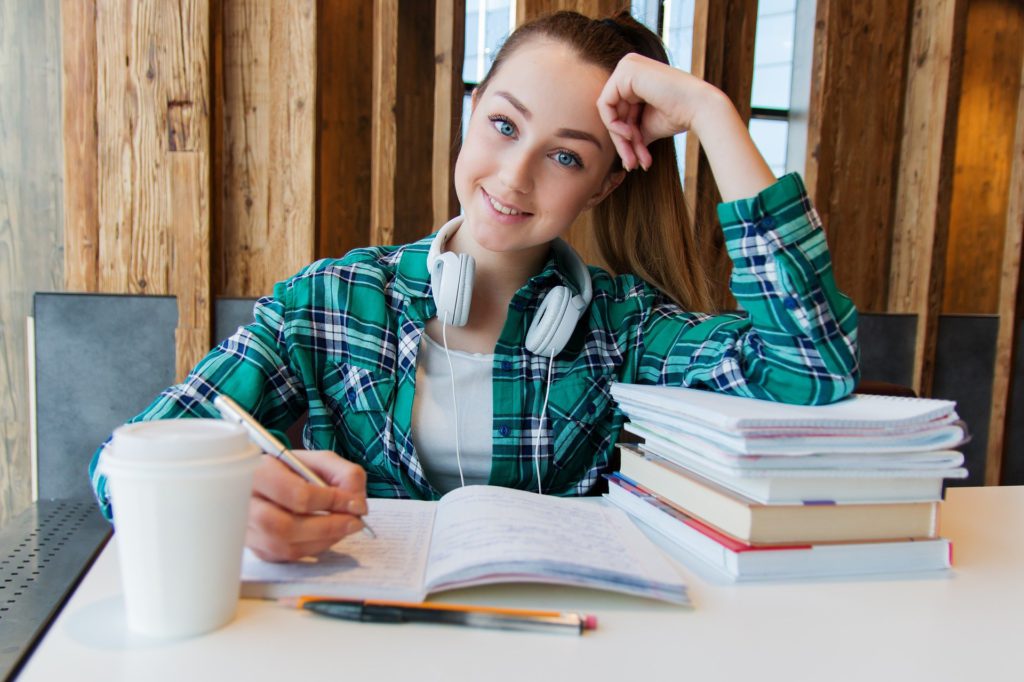 Now, we know this would not be at the top of many students' lists – or even on the list at all! – however, there is no better way to prepare for exams than seeing how you get on with past papers. School teachers and our online tutors here at Tutorspot have an in-depth understanding of the syllabuses in the respective subject matters and level that they teach. Therefore, they are able to provide students with mock exams and assessments that will help them gain insights into what lies ahead. Doing past papers is essential in the build up to exams, as it provides students with an understanding of what the exam board is looking for and helps them to prepare accordingly.
Your online tutor will be able to mark the papers for you and give you constructive feedback, so you can go away, read their notes and complete the next past paper with even more confidence in your subject understanding.
9.) Know When To Ask For Assistance
Knowing when to ask for a helping hand in your studies is important to help you progress. Following the loosening of UK Covid-19 restrictions and after the return to school, now could be one of those times; especially if you have realised that your studies have been affected by the pandemic. Be sure to discuss the areas that you feel you are behind on with your teacher or online tutor. Doing so will ensure that the area of concern is addressed and you get the support required to get you back on track. Don't suffer in silence or try to work through the issue without professional guidance as it may reflect badly on your grades – if you don't ask, you'll never know!
10.) Set Reminders
Last but certainly not least in our ten top tips to help you get back on track at school is setting reminders. We understand that life sometimes gets interrupted by unforeseen circumstances, just as it has been by the pandemic, however, it is important to be resilient and stick to your plan. Reminders can help you stay on top of your studies and prompt you to get stuck into a study session that you may have forgotten about. So, use your phone, laptop or tablet to set reminders about when to start a study session. Equally, you may also want to set electronic reminders to let you know when to draw a study session to a close, to help you keep that balance in check.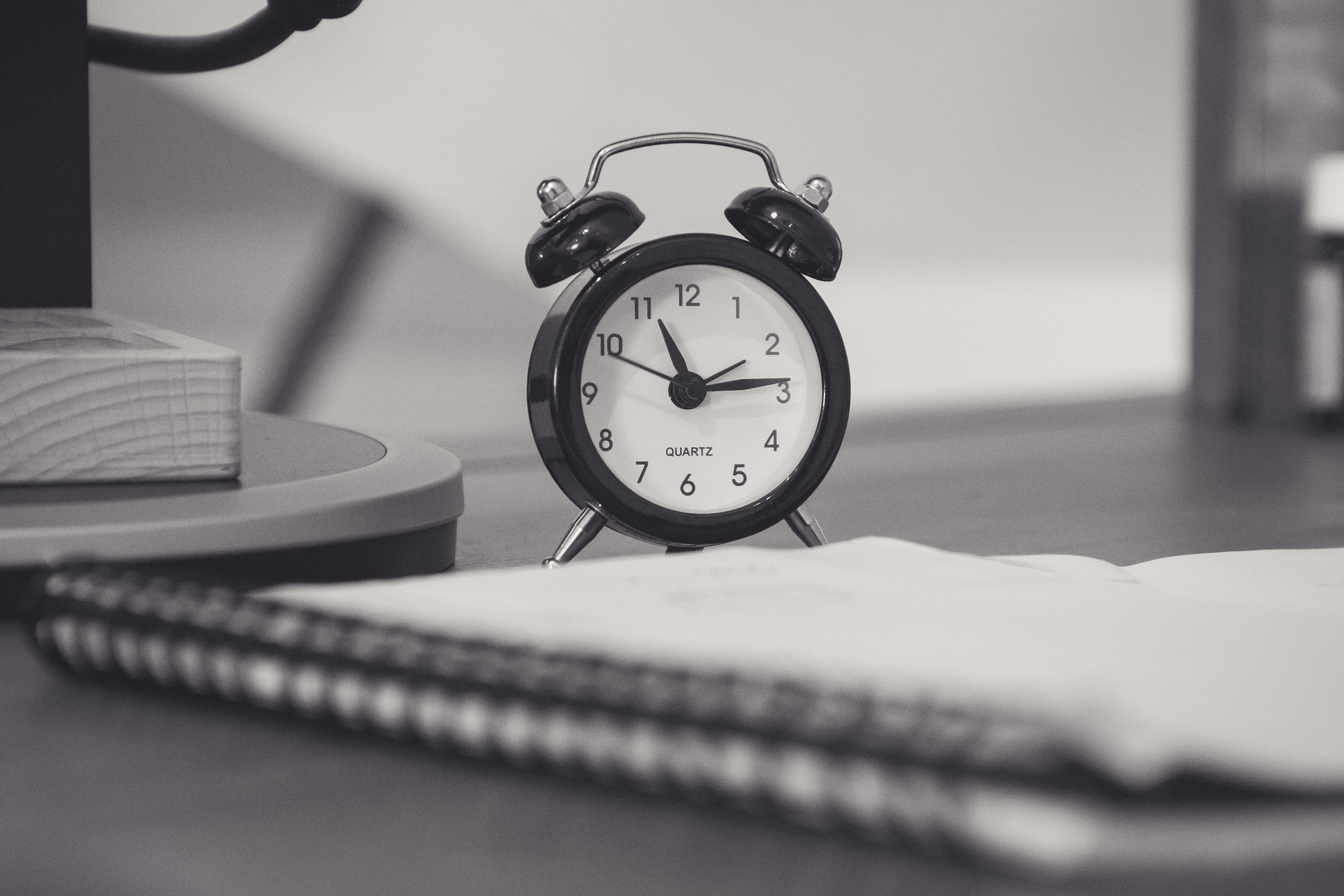 Professional Online Tutors To Get Your Studies Back On Track
At Tutorspot, we have hundreds of highly qualified and professional online tutors waiting in the wings, who are here to help students achieve the best grades possible. It's been a challenging year or so for students all over the world, but our tutors are here to see that the pandemic doesn't get in the way of you excelling in your studies. If you would like to speak to us directly about how to get your studies back on track or would like to learn more about our tutors, please contact us at a time that suits you and we will be happy to help.