Discover Your Potential In A-level Maths With Tutorspot
You've been good at Maths right throughout your education. Now, you've arrived at college or are in the midst of studying A-level Maths. If sums and equations come natural to you, there should be a good chance for you to navigate your way through the two years and achieve good grades. However, having said that, our A-level Maths tutors know how challenging both the AS and A2 syllabuses can be at times and therefore recognise the fact that most students seek extra support to help them understand certain aspects. That's why we have taken the time to explore how you can discover your potential in A-level Maths, by working alongside our esteemed Maths A-level tutors.
An Overview Of A-level Maths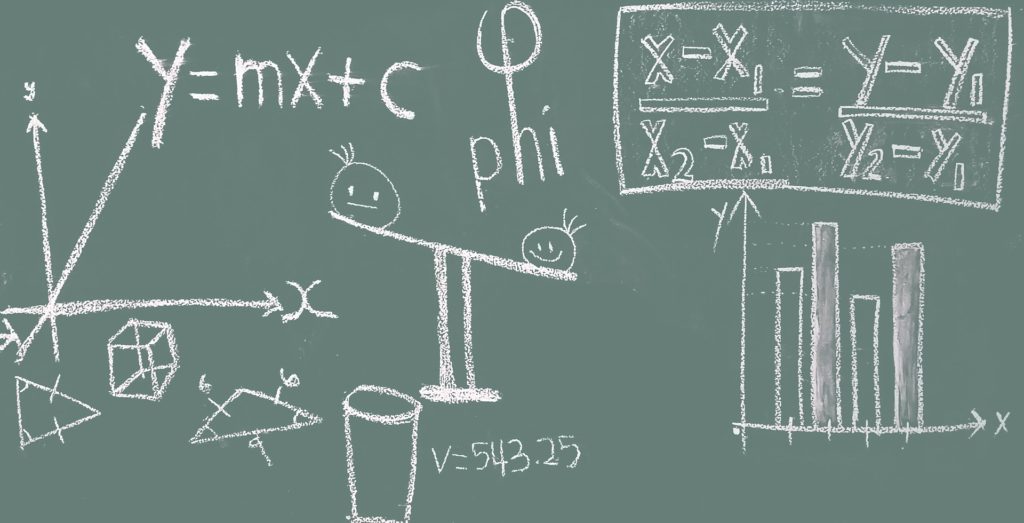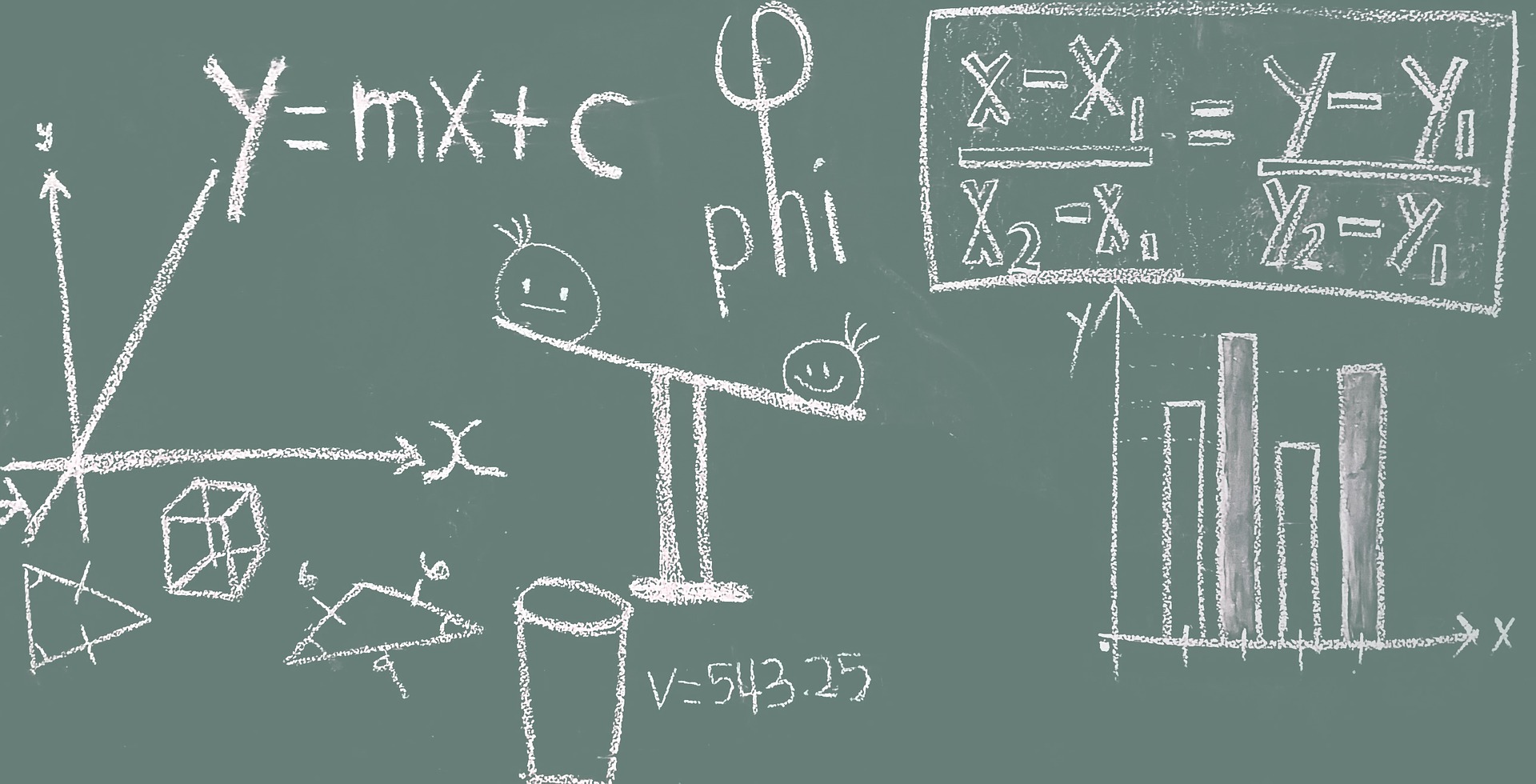 Let's start off by analysing what A-level Maths is all about. Despite many believing that the majority of the A-level maths syllabus entails complicated calculations, it is in fact more varied. Whilst convoluted calculations feature quite a bit throughout both years of the course, the syllabus also involves the development of specific ideas into clear solutions. So, in essence, although A-level maths requires logical thinking to work out complex equations, it also requires a sense of imagination and determination to draw dependable conclusions from 'sets' of information.
If you are already some way through your A-level Maths course, you will know this to be true. On the other hand, if you are just starting the course and are not quite sure what to expect, you're welcome for the heads up! At Tutorspot, our highly qualified in-person and online A-level Maths tutors are here to lend their expert advice on how to study and succeed in both the logical and more imaginative side of the syllabus.
Why Committing To A-level Maths Is A Must
When you are studying at college or sixth form, the chances are that you will have 'free time' between lessons and a lot more time between classes than you did at school. With this comes the temptation to hang out for these periods and not get any work done. Whilst it is important to break up your day by enjoying down time with friends, it is equally as important to study in the library or any other dedicated study area. You may even wish to consider finding a quiet place and getting an hour in with a Tutorspot Maths tutor, in particular an A-level maths tutor.
With the step up from GCSE to A-level being a considerable one and A-level Maths being a very intricate subject, it is imperative that you apply yourself throughout the duration of the course, to be in a position to deliver in your exams or assessments. Only when you fully commit to learning the syllabus will you discover your full potential in the subject. If you have your sights set on university, you can't afford to lose focus during the AS or A2 years. This is particularly true if you harbour ambitions of studying a geology or earth sciences, pharmacy, or economics degree, as you'll need a good A-level Maths grade to reach that objective.
Topics & Assessments Facing A-level Maths Students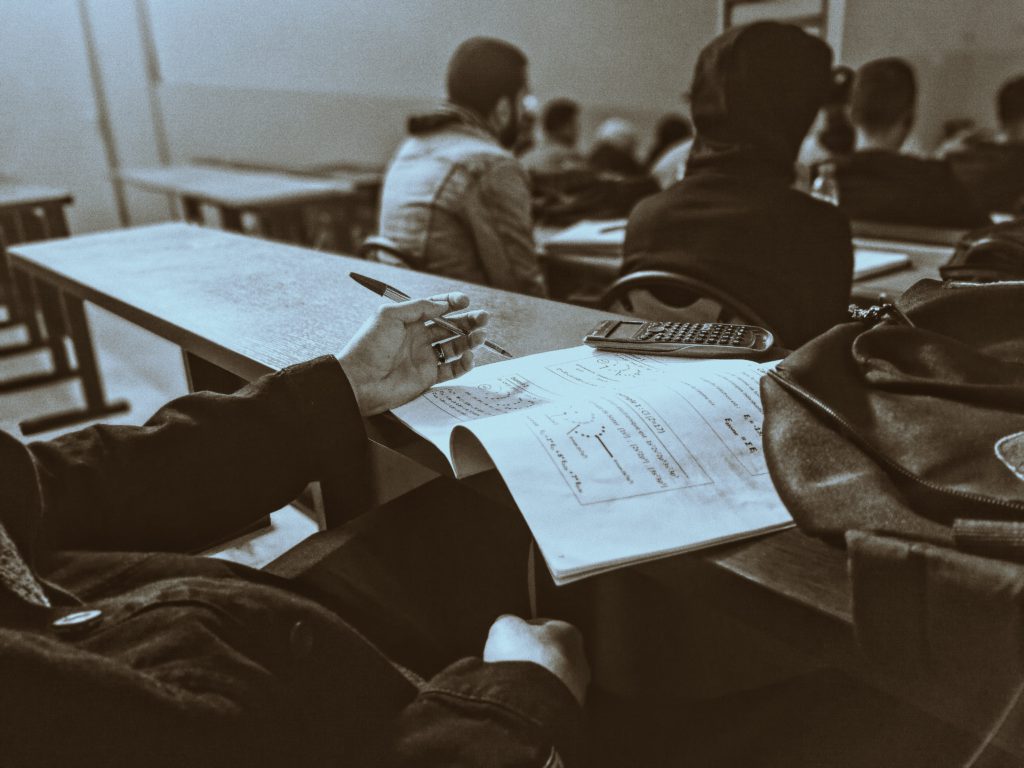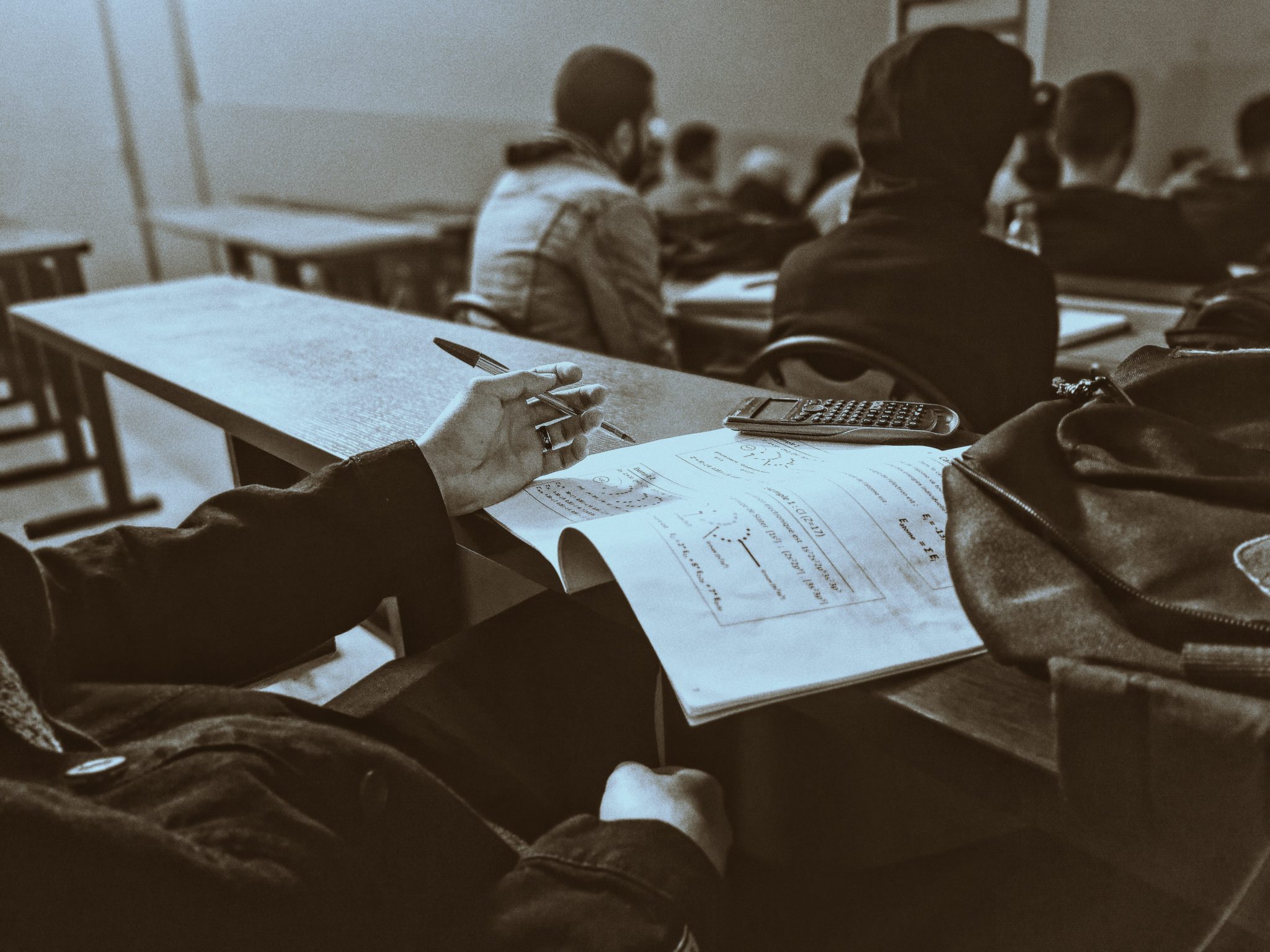 Firstly, it's important to note that, in 2021, things are a little different in terms of A-level assessments. Coursework and mock exams are to determine the grades achieved by A-level students in the UK in 2021, as opposed to end of year exams, following the effect on the Covid-19 pandemic. The government has placed trust in teachers this time around, after the controversy surrounding the A-level exam algorithm in 2020, which ultimately decided students' grades.
Let's focus on what A-level assessments look like in a year not interrupted by a global pandemic. As of Summer 2019, A-level Maths became a linear specification, meaning examination takes place at the end of the course and no coursework contributes towards the grading. The topics and types of assessments below are just some of those that you can expect to feature in the end of year examination. These topics are still relevant for students studying A-level Maths in 2021, as these are the areas that your teachers will be assessing you on in the mock exams and coursework.
Paper 1 – Pure Maths Topics – 2 Hour Exam
Proof
Algebra and functions
Sequences and series
Trigonometry
Differentiation
Paper 2 – Pure Maths Topics – 2 Hour Exam
Vectors
Quantities and units in mechanics
Kinematics
Forces and Newton's laws
Moments
Paper 3 – Questions On Mechanics And Statistics – 2 Hour Exam
Statistical sampling
Statistical distributions
Statistical hypothesis testing
Data presentation and Interpretation
Whilst each of the four A-level Maths exam boards (Edexcel/Pearson, AQA, OCR, OCR MEI) have slightly different specifications, the above structure is generally what you can expect to face.
Realise Your Potential With An A-level Maths Tutor
It doesn't matter how far you are into your A-level Maths course or what grades you are on course for at the moment, consulting a Tutorspot Maths A-level tutor will certainly benefit you. We are so sure about this because of the profiles of our tutors, their success in achieving their own A-level qualifications and the fact that their understanding of the A-level Maths syllabuses is second to none.
Take Adem H as an example, this online Maths A-level tutor has "tutored with just about every A-level exam board imaginable (Edexcel, OCR, AQA)" and is currently working towards a PhD in Mathematical Physics. Another Tutorspot tutor that could help you realise your potential in A-level Maths is Joshua C – a Mathematics student at the University of Portsmouth – who himself earned an A in the subject before going onto achieve a B in Further Maths.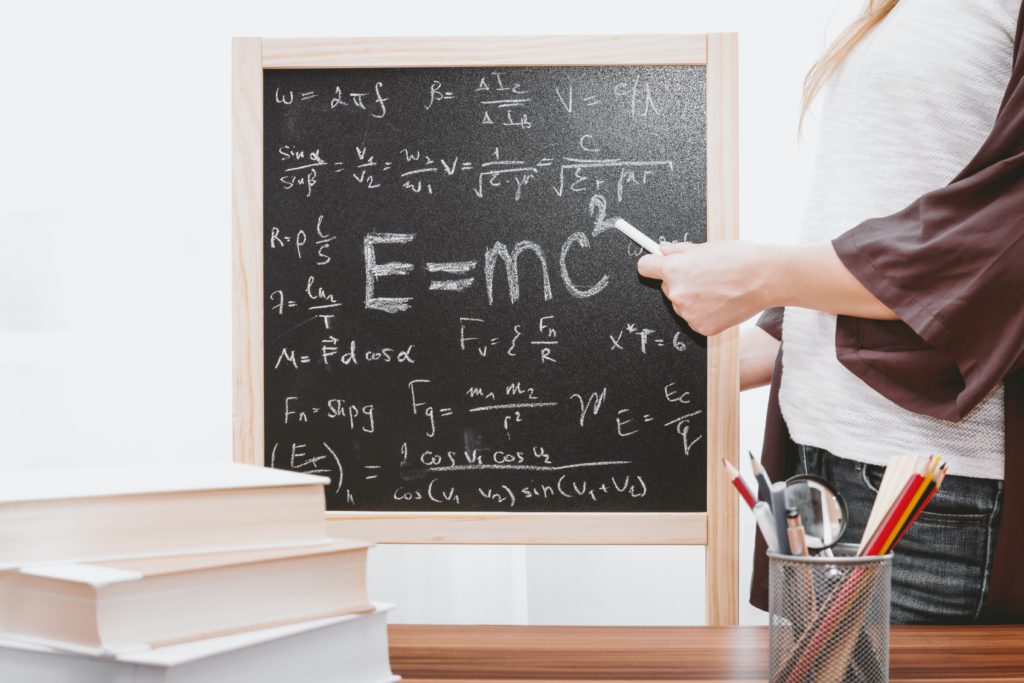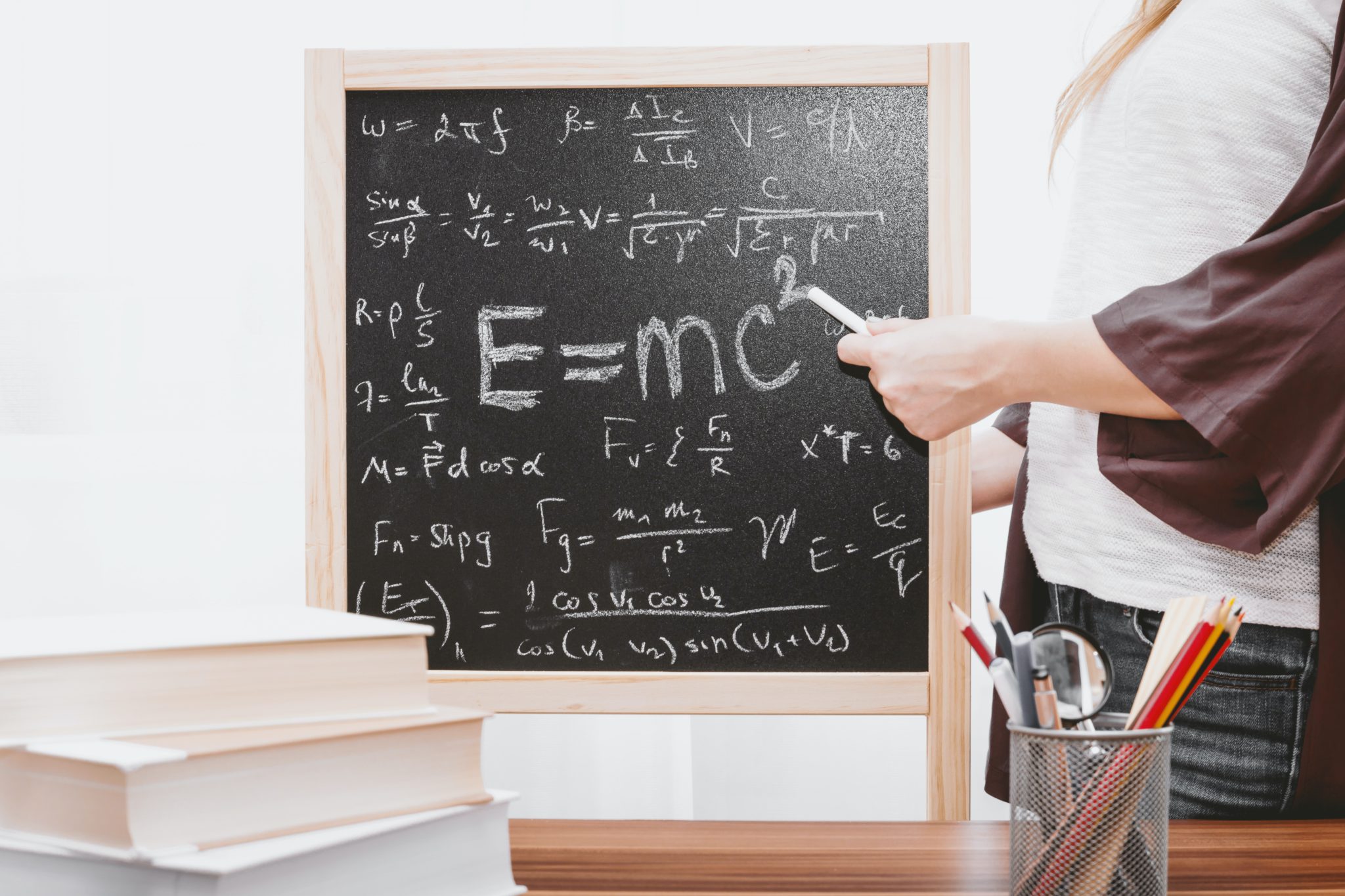 Adem and Joshua are just two of over 100 online A-level Maths tutors that are in the Tutorspot database. No matter what your budget, current level of understanding in the subject or individual tutoring requirements, we're sure you'll find a suitable option through our website. Starting the journey to reaching your potential in A-level Maths is just a simple three-step process away. To book a Tutorspot tutor and receive first-class support in your studies, all you need to do is:
Use our search tool to discover your perfect tutor.
Message the tutor, using the straightforward Tutorspot system, to discuss any questions you might have and to talk through tutor-student availability.
Begin lessons with your new private tutor – payment is taken automatically at the end of each session.
If you have any questions for our team about how you could realise your potential through hiring a Tutorspot tutor or if you would like some assistance in navigating our database of tutors, please feel free to contact us at your convenience.