What Are The Toughest A-Level Subjects To Take?
Whether you're currently choosing your A-Level courses or are intrigued to know of the toughest A-Level subjects to take, you've come to the right place. In this article we will list the top toughest A-Level courses to undertake and some helpful resources you can use if you wish to take them on!
We must note at this stage that every student is different in terms of their learning ability and level of study. Where some may find it easy to revise and study for individual courses, others may struggle and have difficulty in understanding certain areas of their courses and the list below is purely constructed from our own opinion here at Tutorspot. Whatever you choose to take on at A-Level, or if you are currently studying for your A-Level qualifications, Tutorspot is on hand to provide high-quality, online tutoring to students who require support and guidance, whatever their strengths and weaknesses.
Find Support From Tutorspot's Online A-Level Tutors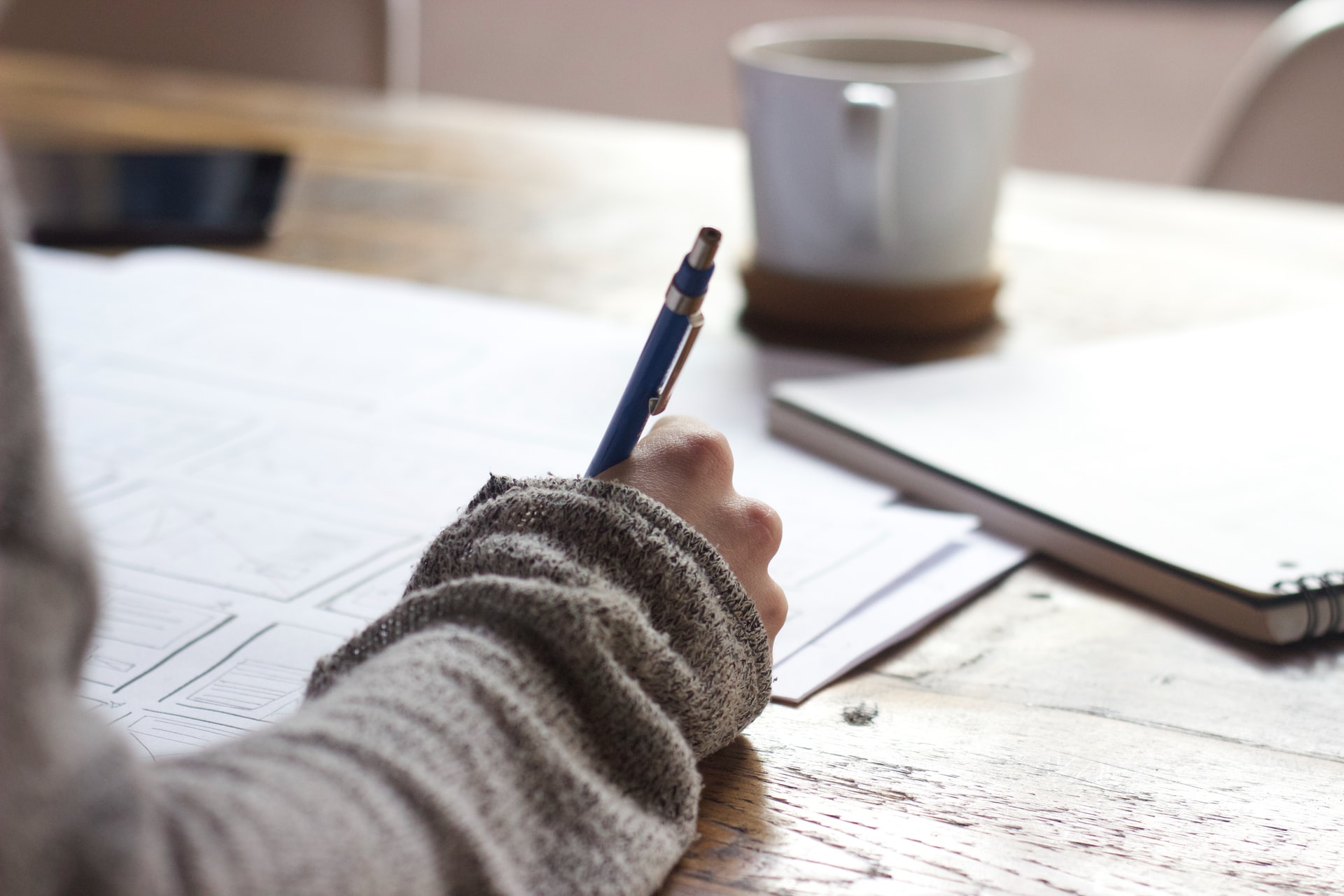 Getting to grips with not only the progression from GCSE to A-Level, but also the new course content itself, doesn't have to be tricky. We provide a wide range of online tutors who are highly experienced and skilled in their subject backgrounds and who are willing to support and guide you through the puzzling elements of your A-Level Course. Our A-Level tutors are able to help with the following subjects:
A-Level History
A-Level Psychology
Our List Of The Toughest A-Level Courses
Ranked from the most to least difficult, check out our list of A-Level courses that could potentially cause a headache when it comes to revising and studying.
A-Level Maths / A-Level Further Maths
If you thought GCSE Maths was a doddle, you may be in for a shock when it comes to A-Level Maths, especially if you're thinking about taking A-Level Further Maths. Taking A-Level Maths shouldn't be underestimated and even if you got a grade 9 at GCSE, you may slip behind with the course content soon after you start.
Many A-Level Further Maths students tend to drop the course after the first year to concentrate on their other three subjects, so if this is a course that you need to complete and get a good grade in to get into your desired university, do be sure to enquire with a Tutorspot A-Level Further Maths tutor who can help guide you through the course.
A-Level Physics
Did you know that 40% of your A-Level Physics exam comes from the maths element alone?
A-Level Physics is the second hardest subject on our list and is our top Science subject to rank as most difficult – the reason? You will need a great understanding of A-Level Maths to use as background knowledge to complete much of your A-Level Physics course and exam. Being able to work out, use and show your equation knowledge is imperative in gaining top marks in your exam, so if you're not too hot on your understanding of maths, A-Level Physics may not be the course for you.
A-Level Chemistry
A-Level Chemistry comes in at a very close third to A-Level Physics, in fact, it is quite hard to differentiate the difficulty level between the two! However, A-Level Chemistry is often referred to as the hardest Science A-Level course to take by students as it will push your Science knowledge and understanding to the limit. Unlike GCSE Biology and GCSE Physics where some of the content you will come across at a much deeper level at A-Level, A-Level Chemistry is very much completely new content and concepts that you have to learn and get to grips with. What's more, the volume of content is substantial compared to A-Level Physics and A-Level Biology. So, if you feel like you may struggle with your A-Level Chemistry studies, take a look at our expert online Chemistry tutors for all abilities who are here to help and support you throughout your A-Level journey.
A-Level Biology
At number three is A-Level Biology, which comprises of a lot more independent work – something many describe as being two to three times harder than GCSE level. Although not as tough as A-Level Physics or A-Level Chemistry, A-Level Biology will put you in good stead for employment if you're looking to take up a profession in the subject, such as pharmacology, veterinary science or genetics. It's certainly a great A-Level course to take, so if you enjoy the course content and syllabus and are prepared to take on a lot more work than you experienced at GCSE level, this one is definitely for you!
Not sure which A-Level Science to take? Read one of our latest articles – 'Biology, Chemistry or Physics: Which To Choose At A-Level?'
A-Level History
If you didn't enjoy GCSE History, then A-Level History is definitely one to by-pass when making your A-Level choices! With a lot of dates to remember, including a lot of detail for each individual point on the timeline needed for your extended exam essays, the course is ideal for students who enjoy the syllabus content, want to learn about historic events and who have a keen interest in essay writing. A-Level History is a good course to take alongside A-Level English Language and/or A-Level English Literature as both are very much compare and contrast type courses.
A-Level History is excellent if you're interested in a career in becoming a Museum curator or archaeologist, or even want to pursue Law or Politics.
A-Level English Literature
Much like A-Level History, A-Level English Literature requires a hefty amount of essay writing, as well as outstanding analytical skills when giving answers in your exams. Students often find it difficult to interpret their thoughts and ideas into an answer that explains their reasoning coherently and this is where practicing exam technique comes into play.
Our online A-Level English Literature tutors can provide the resources you need to practice your exam writing so you become more confident and logical in your essay approach. You can read all of the books and revise all of the syllabus requirements, but what you really need for a good A-Level grade in English Literature is fantastic essay writing skills.
Gain The Support You Need For Your A-Levels With Tutorspot
Whichever A-Level courses you choose to take, never feel like you have to learn on your own. At Tutorspot, we have dedicated and professional A-Level tutors for all subjects who are willing to support you for however long you wish. They work with students of all abilities who each have their own learning style, requirements and goals they wish to achieve, all done at a time and day that suits you.
It's easy and straightforward to book your first A-Level online tuition session with us – simply choose the tutors who best suit your learning requirements, send them a message via our direct messaging platform and see how they can help you in the short or long term. Alternatively, if you wish to request a tutor through our team, we will be more than happy to help find and pair you with the most suitable tutor(s) for you.
Give us a call on 01509 265623, email info@tutorspot.co.uk or contact us via our enquiry form if you wish to ask any questions or would like to discuss our tutoring services in more detail.